Hand-made yogurt of our production, natural and with fruity flavors. Our yogurt is produced with 100% Italian cow's milk 100% coming from local farms or with goat's milk.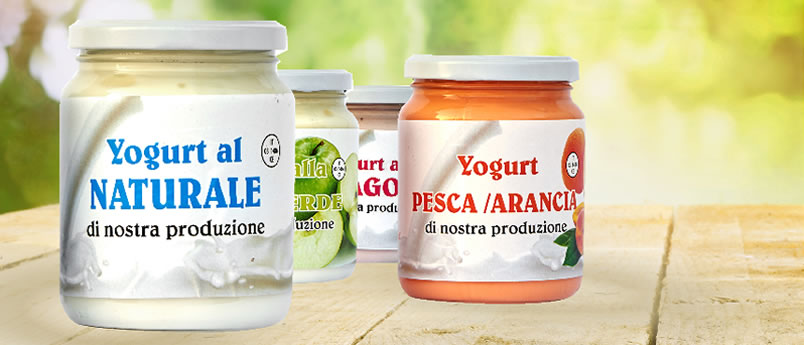 The Yogurt Casera Monaci is available with cow's milk or goat's milk, natural and with fruity flavors. Dreamy and with a delicate taste our yogurts guarantee high quality characteristics and, thanks to the presence of live lactic ferments, allow the rebalance of intestinal bacterial flora.
A good alternative to milk, yogurt is perfect in low calorie diets, light and nutritious is a source of mineral salts, phosphorus, potassium and especially calcium, vitamin A and B, carbohydrates and fats. Yogurt combines the nutritional characteristics of milk, a product of high biological value, with the digestibility of cheese. Eating yogurt regularly facilitates digestion, gives a good contribution of proteins, helps in case of constipation, contributes to reduce the cholesterol in the blood and has expectorant properties.