A table cheese with a soft paste, fresh or more aged, Quartirolo Lombardo DOP is a controlled-designation-of-origin-cheese made with cow's milk.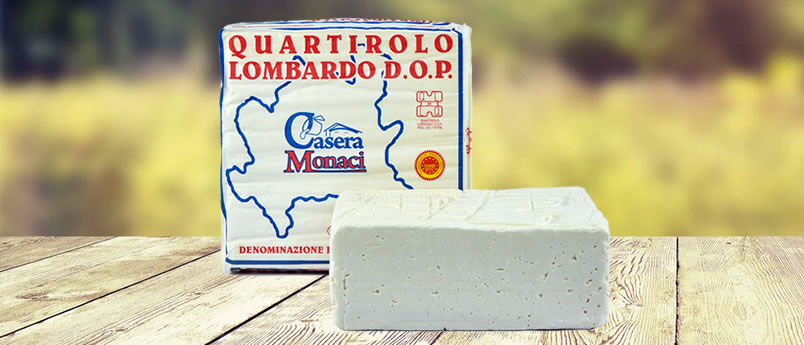 Quartirolo Lombardo DOP
A typical controlled-designation-of-origin table cheese, produced mainly in the territory of Lombardy with cow's milk in the provinces of Brescia, Bergamo Como, Cremona, Lecco, Lodi, Milano, Pavia and Varese.
Quartirolo Lombardo can be consumed fresh or aged, its flavor is characteristic, slightly sour, aromatic with the fresh cheese and more aromatic when aged. Its paste is white, rather uniform, only lightly lumpy, becoming more compact with aging, the color ranges from white to straw yellow that can become more intense with the advancement of aging.
It's sold in a parallelepiped-shaped wheel with an average weight which varies from 1,5 to 3,5 kg.
Ideal to taste alone or with salads, cold dishes and first courses.